CAESARS PALACE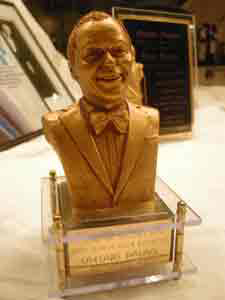 MY WAY Frank Sinatra Caesars Palace Casino MUSIC BOX (ONLY 2 LEFT)
$2,500.00 $1,750.00 On Sale!
This music box bust was a gift (never sold)given to only 500 special guests that attended FRANKS 40th anniversary bash at Caesars, Dec. 12, 1979. Very rare, valued at close to $3000, if you can find one. Plays "MY WAY". perfect for the FRANK fan that thinks they have everything. (2 LEFT)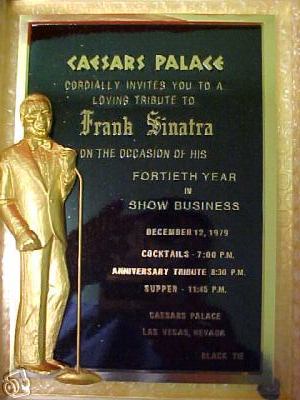 40 th ANNIVERSARY RAISED INVITATION (ONLY 2 LEFT)
$2,200.00 $1,250.00 On Sale!
Only 500 of these were mailed to special guests to celebrate FRANKS 40th year in show business. December 12,1979, Ceaser's Palace, Las Vegas. A cocktail party, dinner and show. This 7 1/2 x 9" plexiglass with resin 3 dimensional image of Frank is still in its original gold foil box. An exceptional show piece.********************CLICK TO VIEW DETAIL OF SINATRA IMAGE*******************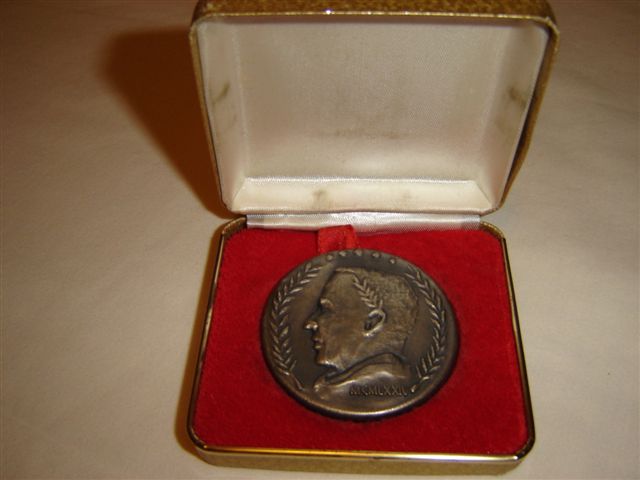 BRONZE RETURN INVITATION
$0.00
SOLD!!!!!!!!!!!!!550]This is the finest example that I have seen of this limited distributed invitation. This, heavy bronze coin (2" diameter) marks the return of Frank to, not only Caesers Palace, but this was the begining "Gig" for the "Ol' Blue Eyes is back!" era. And the begining of his most successful era of his carrer...***CLICK TO VIEW OTHERSIDE****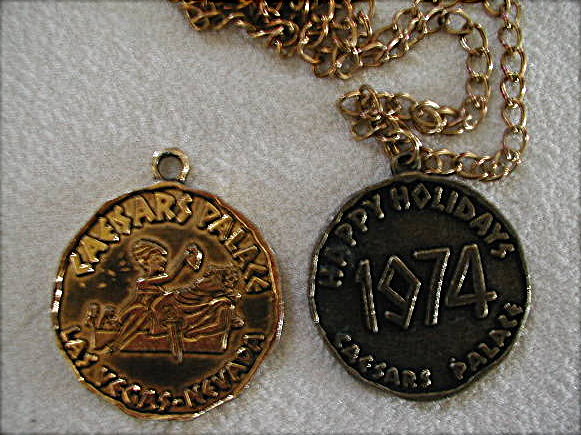 CAESARS PALACE OPENING NIGHT MEDALLION
SOLD!!!!!!!!!!!!!!!!!!!!!!!!!!!!!!!!!!!!!!!!!!!![95]FROM FRANKS FIRST APPEARANCE AFTER HIS RETIREMENT! JANUARY 25, 1974, Caesars Palace, Las Vegas.....Given to special guests, not sold. Aprox 2" in diameter. ***CLICK TO VIEW OTHER SIDE******(ONLY 1 LEFT)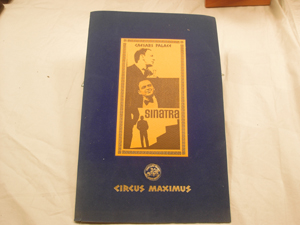 CAESERS MENUE
$85.00
This menue is in very good condition. In beautiful orange over dark blue velvet tpye cover. I think it's from the 70's. A full four course dinner at FRANKS show would set you back TWENTY BUCKS!.(ONLY 1 LEFT)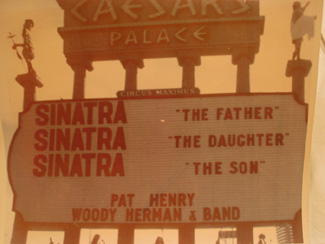 CAESARS SIGN " SAYS IT ALL"
$7.00
No explination neccessary.GREAT 8x10 photo!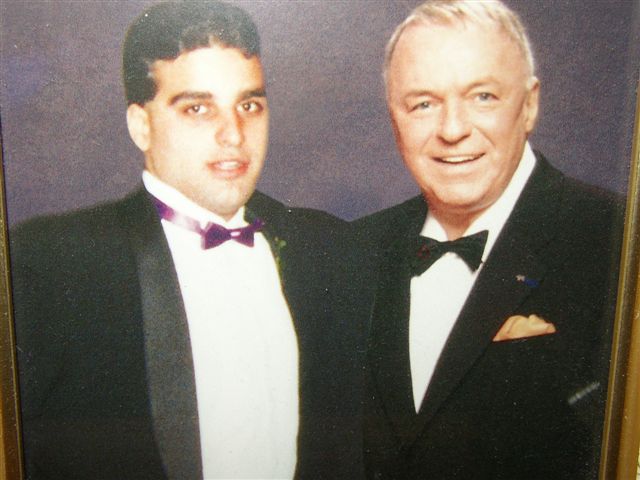 FRANK AND DOM
$100.00
A super 'rare' photo of Cleveland "Domo" Dom Vitanza with Frank, backstage.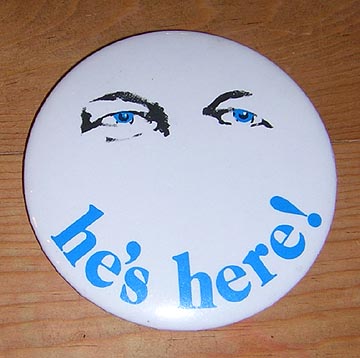 PINBACK "HE'S HERE" w/BONUS PINBACKS
SOLD OUT!!!!!!!!!!!!!!!!!!!!!![30]This rare 3" Caesars pin back "says it all!". Comes with an assortment of other pinbacks that would make a cool wall display.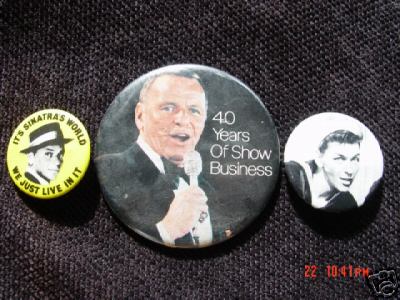 40 YEARS SHOW BUSINESS PINBACK
$35.00
This 3" pinback was given out at Caesars Palace during the December 1979 engagement. A very "RARE" find.(OTHER PINS NOT INCLUDED)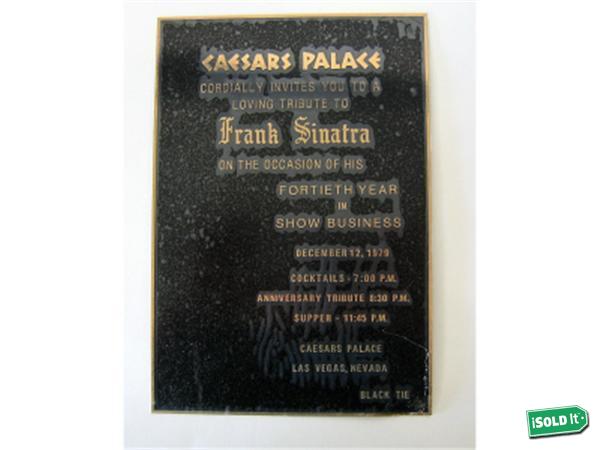 40th COPPER INVITATION (ONLY 3 LEFT)
$120.00 $96.00 On Sale!
Yet another rare invitation to that sacred event. This 5 1/2" x 8" copper relief, has raised letters over a black enamal background...very, very impressive, still has protective film over the entire front. Would look great framed with a photo, or autograph, or just mount it by itself.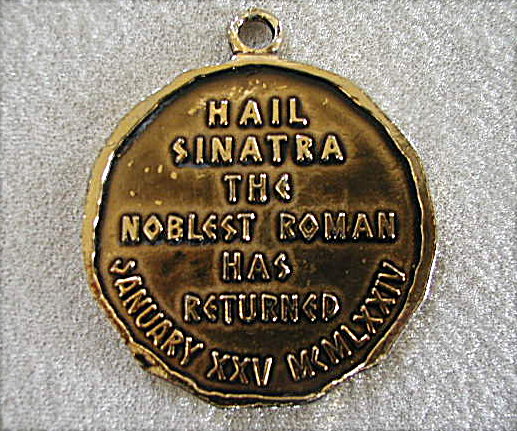 CAESARS MEDALLION
$0.00
SOLD OUT!!!!!!!!!!!!!!![75]This was a special giveaway during a performance marking Franks return, and the beginning of the "Ol' Blue eyes is back!" era.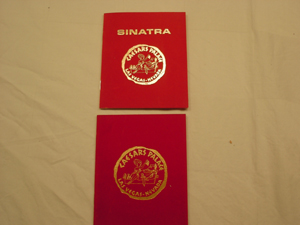 FRANK ATTRACTION CARDS FROM "CAESARS"
$50.00
Price is 'each' of these table tent attraction cards. They are in perfect condition. Would make up beautifully as a wall hanging with a photo of Frank singing.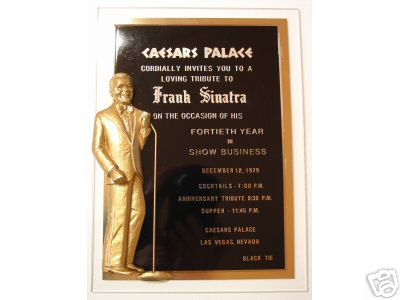 DEAN MARTIN'S PERSONAL INVITATION
$2,850.00
This RARE COLLECTABLE INVITATION (on it's own is a rare in demand collectable)This particular item needs its own page to truly show you how special this rare item really is. Please go to the DEAN MARTIN section, if you are not there already. Thank you.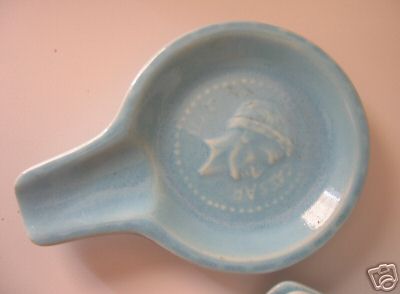 CAESARS CIGAR ASH TRAY
$20.00
Vinatage light blue cigar ash tray, right from the bar at Caesars.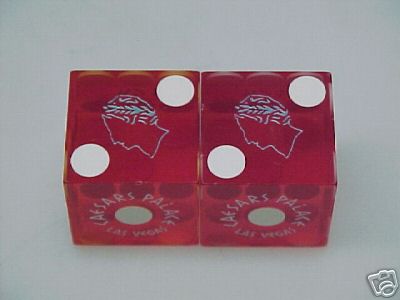 DICE-VINTAGE CAESARS
$30.00
These dice are from the EARLY years of that casino. Around the time when Frank left the Sands ant started his relationship there.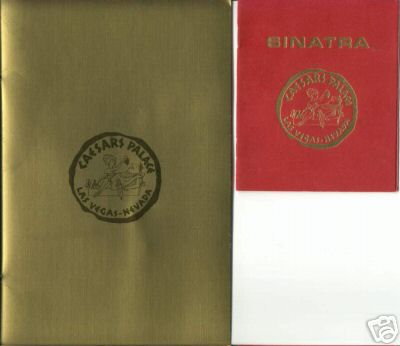 MENUE FROM CAESARS OPENING NIGHT 40th
SOLD!!!!!!!!!!!!!!!!GONE!!!!!!!!!!!!!!!!!!![150]The menue, with table tent, from that special night at Caesars Palace.[[[[[[[[[[[[ CLICK TO VIEW MORE]]]]]]]]]]]]]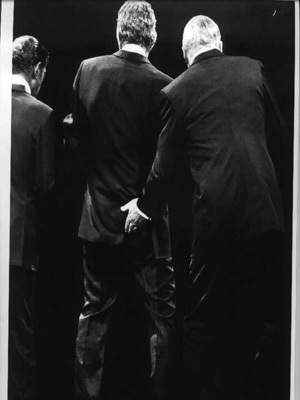 THE "GOOSE" FINAL PERFORMANCE w/SURPRISE CD
$20.00
This photo was taken from behind the scene at the press conference of the final tour of the "RAT PACK". As you know Dean never completed the tour. He dropped out after just a few shows. You will not be dissapointed with this photo and CD.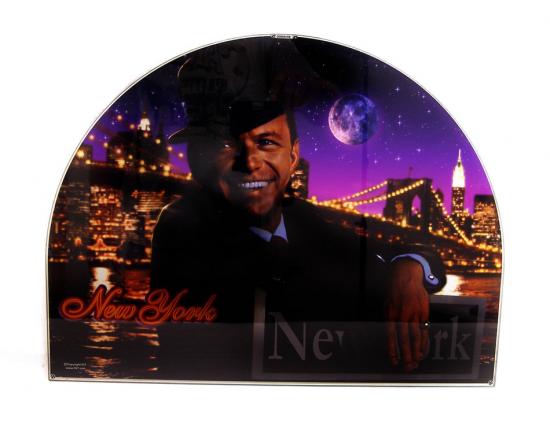 NEW YORK SLOT MACHINE GLASS
SOLD!!!!!!!!!!!!!!!!!!!!!!!!!!!!!!!!![275]THIS RARE AND PERFECT SLOT MACHINE GLASS WILL MOUNT BEAUTIFULLY BY ITSELF OR IN A SLOT THAT YOU MAY HAVE. THIS 24X24 PIECE, FROM A LIMITED VEGAS ONLY RUN, IS IN PERFECT CONDITION.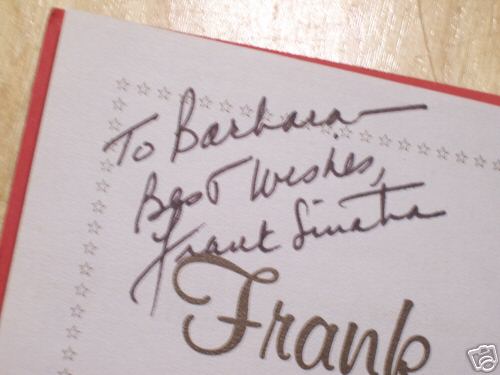 SIGNED CAESARS TABLE CARD
SOLD!!!!!!!!!!!!!!!!!!!!!!!!!!!!!![275]This is a real treat....especially if your name is BARBARA......CLICK TO VIEW MORE***********