DO-WOP , OLDIES & ROCK
WATCH THIS PAGE FOR HARD TO FIND "OLDIES" ON CD, 45, & LP's as well as memrobilia and some other "ROCK" stuff.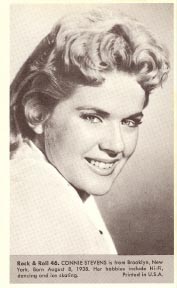 CONNIE STEVENS Nu-Card #46, "SIXTEEN REASONS" 45, and AUTOGRAPHED PHOTO
$75.00
A complete collection of that beautiful star ready to frame. You get this rare ROCK & ROLL (3 1/2x 5")collectalbe card from the 50's, a "PERFECT" 45 of her big hit, "16 Reasons", and an autographed photo (8x10) from Connie.Ask for video Email to see the other items.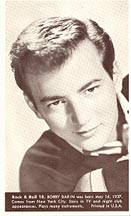 BOBBY DARIN Nu-Card #18
SOLD!!!!!!!!!!!!!!!!!!!!!!!!!!!!!!!GONE!!!!!!!!!!!!!!!This is a rare ROCK & ROLL card (3 1/2x 5") from the early 60's in like new condition.




DO BE DO BE DO-WOP 'TRIBUTE CD'
$20.00
This "OUT OF CIRCULATION" CD is an excellent interpatation of Franks songs done ACCAPELLA style. Thats right! Street corner harmony from one of Philly's best and well respected "do-wop" groups, FRANKIE and the FASHIONS. You won't believe your ears what the sweet sounds of accapella can do to the "SUMMER WIND" and the rest of the 19 songs on this tribute CD.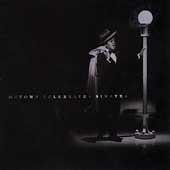 MOTOWN SALUTES SINATRA
$20.00
This rare and out of print CD combines "all" the popular Sinatra standards performed by the "Motown" favorites. From Micheal, to the "TEMPS", to Dianna, and the rest of that great talent from Detroit.It is used but in great condition. "DO,BE,DO,BE,DOOOOWA!!!!"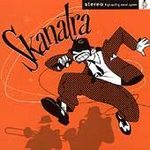 SKANATRA
$20.00
This CD has a story. The band is from Hoboken, right. The guitar player is married to Franks grandaughter, right.They are members of the SKA band "THE TOASTERS" (they play at my sons bar in West Chester, REX'S) and they cover Franks songs with a whole new beat. It is a fantastic listening experience!!!!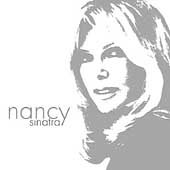 NANCY CD
$8.00 $5.00 On Sale!
The "LADYS" latest ROCKEN'offerring. Plenty of rock and plenty of guests, including Bono and Lil' Steven (aka Silvio, from the Sopranos.) A great version of Bono's song for Frank "One Shot of Happy, One Shot of Sad."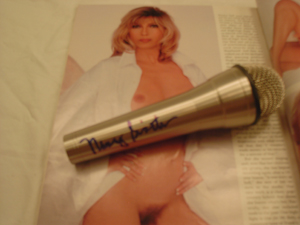 NANCY SIGNED MIC WITH PLAYBOY
$0.00
SOLD!!!!!!!!!!!!!!!!!!!!!!!!!!!!!!!!!!!!!!!!!!!!!!!!!!!!!!!!!!!!!This was signed by NANCY the last time she played THE LAGOON in Philly. BONUS, included is the PLAYBOY issue used as backdrop for this photo (looks like more than her boots went walking) spread she did in '95. ***CLICK TO SEE MORE INFO************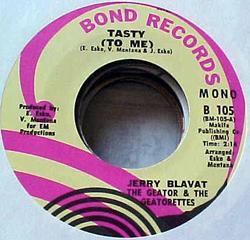 JERRY BLAVAT '45'
$60.00
This rare '45' from Philly DJ, "THE GEATOR WIT' DA HEATER" is personally signed.Was a big hit in Philly,...."cause dts were he's from"




LOUIS PRIMA SIGNED #I
$350.00
This 5"x 7", from Stella's collection is simply signed "BE HAPPY, LOUIS PRIMA". It is is exceptional condition and shows a thin and young "LOUIE" with his trumpet in hand. I don't care if this one ever sells!!!!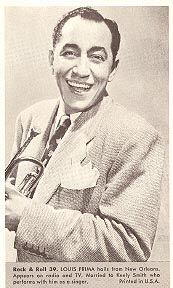 LOUIE PRIMA Nu-Card #39
$19.00
This is a rare (3 1/2x 5") collector card from the 50's.IF YOU LIKE LOUIE CHECK OUT THE AUTOGRAPHED PHOTO THAT I OFFER!