JAZZ
WATCH THIS SPACE FOR JAZZ LP's AND CD's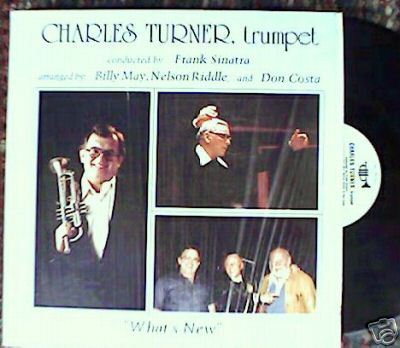 JAZZ TRUMPET
SOLD!!!!!!!!!!!!!!!!!!!!!!!!!!!!!!!!!!!!![25]Frank conducts his rythm section and orchestra, as his favorite trumpet player 'blows' the all to familiar tunes. No vocals on this RARE 33 1/3 LP. Never played, perfect jacket.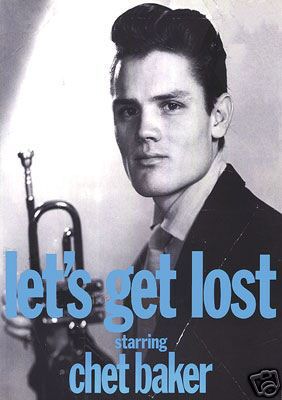 CHET BAKER "LETS GET LOST" VHS
$25.00
This is a rare VHS copy of the Acadamy Award nominated, Bruce Weber's film about Chet. It tells his story, and Chet stars in this unbeleivable documentry. Filmed in the late 80's, just prior to his tragic death. After Frank, Chet is my favorite singer/trumpet player.I have just about everything he recorded.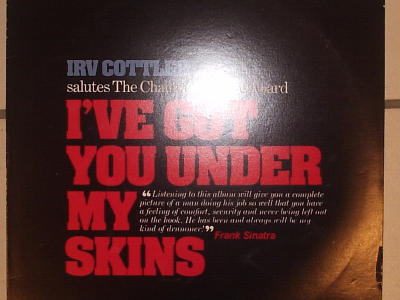 "UNDER MY SKINS" IRV COTLER , the MANS DRUMMER
$30.00
This rare album was by Franks drummer of many years. It is in great condition with a great photo and forward by Frank.***PLEASE CLICK PHOTO TO SEE OTHER SIDE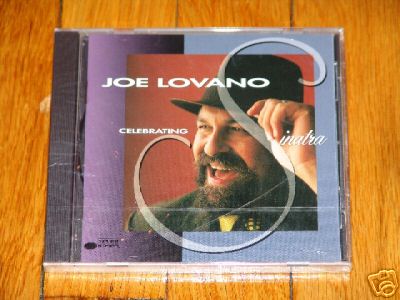 JOE LAVANO " CELEBRATING SINATRA"
$12.00
This is a brand new, still sealed CD by the famous jazz sax blower. A real great "jazzy" approach to Frank. Now out of print.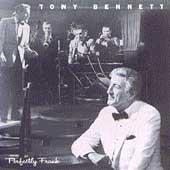 PERFECTLY FRANK by TONY BENNETT
$17.00
This "JAZZY" CD is a tribute to Frank. Great randitions of Frank standard by the only singer left from the era.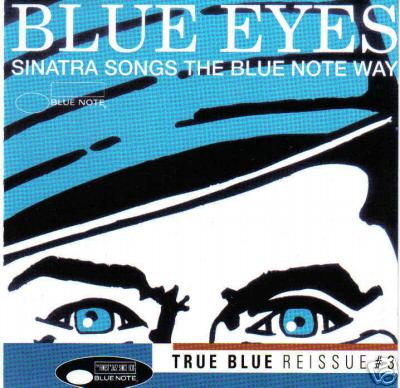 BLUE EYES on BLUENOTE
$30.00
You like Frank? You like jazz? This is your ticket to listen to Franks standards performed by the legendary jazz atrist from this great label.




SAX PLAYS SINATRA
$12.00 $8.00 On Sale!
This JAZZY album is all Franks best done in a SEXXY-SASSY-SAX-STLYE! Turn up the BOSE, turn down the lights!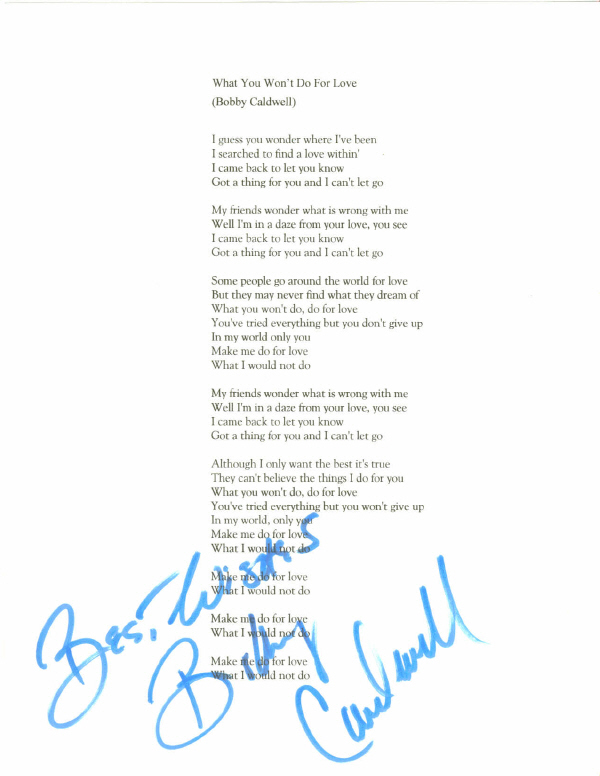 BOBBY CALDWELL SIGNED SONG
$90.00 $65.00 On Sale!
Somewhwere between Harry and Buble...there was Bobby Caldwell...A great crooner. Dont miss his music, available at the jazz section in music stores.