TONY BENNETT (ART & MUSIC)
THE LAST OF AN ERA, "THE ERA" OF SALOON SINGERS, THE LAST "GOOMBA" TO CROON. ALL THAT AND A VERY TALENTED ARTIST. CHECK OUT THE SIGNED AND NUMBERED PIECES HE PAINTED OF FRANK. THESE ARE IN HIGH DEMAND BECAUSE, NOT ONLY THE SUBJECT MATTER, BUT TONY'S WORK IS BECOMING VERY COLLECTEBLE. AND WILL BE FOR YEARS TO COME!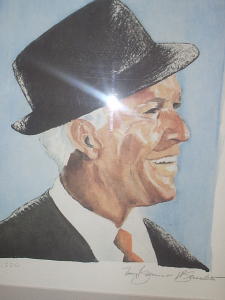 "FRANK" SINATRA art BY TONY BENNETT #110
$0.01 $1,200.00 On Sale!
SOLD ++++++++++++++++++++++++TONY NOW HAS HIS OWN SECTION!!!!!!!!!!SCROLL DOWN AND CHECK IT OUT!!!!!THIS IS UNBELIEVABLE! A COLLECTABLE OF TWO OF THE BEST SINGERS IN ONE! A SERIGRAPH [#110/1000] HAND SIGNED BY TONY BENNETT BENIDETTO. TONY HAS ALWAYS BEEN MORE RECOCNIZED FOR HIS PAINTING THAN ANY OTHER PERFORMER/PAINTER. HIS WORK WILL SURELY INCREASE OVER TIME. A SOLID INVESTMENT!Framed 27x24", and ready to hang.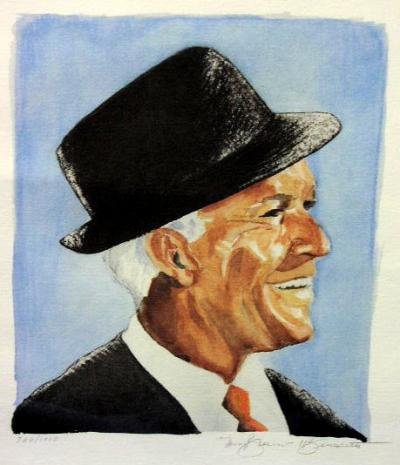 "FRANK" BY TONY BENNETT
$0.01 $1,200.00 On Sale!
SOLD]]]]]][1200]As mentioned in previous description of #110, Tony Bennett is a very talented artist. Check out his web site. I often wondered were he got the insperation for this candid pose. .............Then, while "flippentrew" my LP's, I saw it! The "Come Swing With Me" album cover. Frank was younger then, but artist do have their freedoms.***********CLICK TO VIEW SIGNATURE**************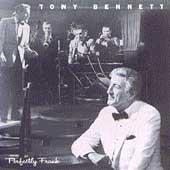 PERFECTLY FRANK by TONY BENNETT
$17.00
This "JAZZY" CD is a tribute to Frank. Great randitions of Frank standard by the only singer left from the era.




TONY BENNETT SIGNED 8x10
$0.00
SOLD!!!!!!!!!!!!!!!!!!!!!GONE!!!!!!!!!!!!!!!!!!35!A black and white hand signed photo, that was given out at the 'I like milk' press party.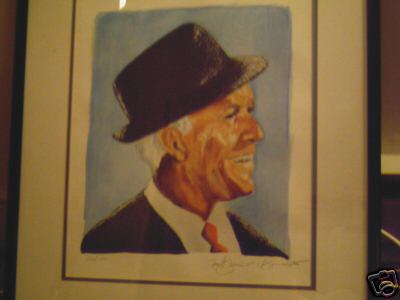 "FRANK" by TONY BENNETT #850]
$1.00
SOLD!!!!!!!!!!!!!!!!!!!!!![1200]SIGNED AND NUMBERED, Yes I collect these pieces. They are quite desirable to collectors.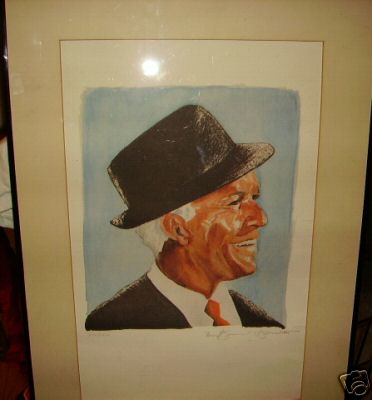 FRANK SINATRA painted byTONY BENNETT no 838
$3,500.00
Modestly framed...perfect!!!!I CAN'T HELP MY SELF. YOU KNOW THE DRILL BY NOW