EXAMPLES OF WALL DISPLAYS
Here are a few examples of really cool wall displays. Use your own imagination by picking out some items and arrange them the way you want then get them professionally mounted. Not only will you have a 'one of a kind' display, but you will save alot, just on the shipping!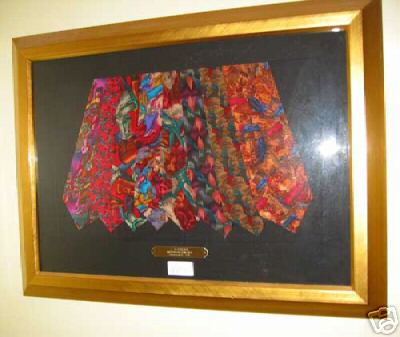 WALL TIE DISPLAY EXAMPLE
$0.00
Great way to display the entire Sinatra tie collection.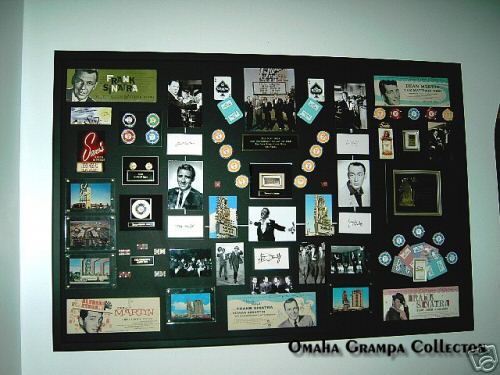 WALL DISPLAY RAT PACK
$0.00
TOO FUKEN' COOL!!!! Gotta luv' ya Steve.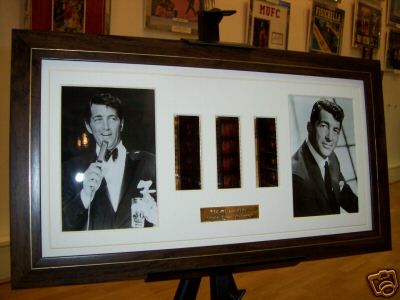 EXAMPLE DEAN DISPLAY
$0.00
This is another great way.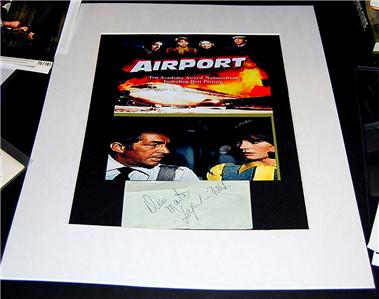 DEAN AND JACKIE BISSETT SIGNED AUTOGRAPHS
$250.00 $175.00 On Sale!
TWO FOR THE PRICE OF ONE! ORIGINAL HAND SIGNED AUTOGRAPHS AND A COPY OF THE POSTER FOR "AIRPORT" THESE ARE NOT MOUNTED, THE PHOTO SHOWS WHAT MOUNTING [THEN FRAMED] WOULD LOOK LIKE.