#8443 BRUNSWICK- FIRST "MAJOR" RELEASE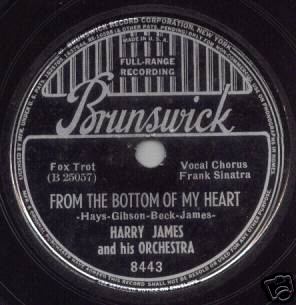 FRANK SINATRA FIRST RECORDING BRUNSWICK LABEL
$4,500.00
This 1939 release was the first "MAJOR LABEL" recording for Frank. On the BRUNSWICK LABEL #8443 'The Holy Grail " of Sinatra collectors It has been appraised at over $4000. I have 1 (of 3) left in stock. Both in PRIMO and DESIRABLE condition***CLICK TO VIEW FLIP SIDE**** MAKE OFFER!!!!!